Social Media is what every business and entrepreneur need to widely promote their products or services across the web. Business owners use social media for their business because it allows them to reach out to their clients and to attract more potential customers.
However, not all social media platforms are the same when it comes to style and its audience. You should first know how each social media channel works so that you will be able to use them for your business in the right way and to make sure you're not just spinning your wheels.
Obviously the reason why you are reading this right now is because you want to know how social media can drive your sales productively. Here I'm going to show you some effective methods to do so.
1. Use the social channel that your followers use
First things first, you need to know what social channels your target customers regularly use. This is the first step you need to do in order for you to approach your potential customers. People will follow you right away once they got interested in what you're offering.
Always keep in touch with your clients through social media because they may make another purchase later on. When your clients put their trust on you, they could help you gain more followers by recommending you to others who might be also interested.
The more social media channels you manage, the more potential customers you reach. Though, managing different accounts could be time-consuming and difficult to handle, so it is better if you choose the right social media channels where people are always spending most of their time online with.
2. Create a great content
The best way to make people purchase from you is to give them engaging and valuable content that makes them want to become your customer.
When creating a content, you should make it simple, yet striking to the audience. Don't make it sound too pushy or salesy. Having a great content is a way to encourage the visitors to trust and try what you're offering.
Here are some tips you should do in creating a good content:
Facebook, Instagram, and Pinterest are among the best social channels to showcase your products considering that you can post a picture of them so the visitors will have an idea what they look like before deciding to buy.
Visitors who see your products are the ones who are more likely to purchase. Also, you can add caption that best describes your product and how it will satisfy the buyers.
3. Easy to purchase
If you want to drive more sales, then you need to give your visitors an easy access to make a purchase from you with just an easy click. Put yourself in their shoes, when you are going to buy something online, for sure you want a fast transaction. If your client experience some difficulties when it comes to this, they may pull out from buying or even worse transfer to your competitor.
The awesome thing about social media channels is that they have these amazing features that will help every brand and business to drive more sales.
Shoppable Posts on Instagram
Post the pictures of the products you want to sell on Instagram. This will let the visitors know that you're selling a particular product. Just simply tag the product you want to sell and indicate its name and how much it costs so that your visitors will able to see and click it right away.
Shoppable Tags in Instagram Stories
Businesses can now tag physical products or services from their e-commerce platform using Shoppable Tags in Instagram Stories.
When a visitor clicks on an item in your Instagram Story, they can view its name, price and description.
Pinterest's Buyable Pins
The best thing about Buyable Pins is that they allow customers to purchase products without leaving Pinterest, making the shopping experience smooth.
Buyable Pins have an "Add to Bag" feature that helps customers add their shipping and payment details without switching to a different platform. This effective process increases conversions immediately. 
Pinterest is considered as a powerhouse of social e-commerce since it can boost product reach, maximize revenue, and stimulate repeat purchases.
4. Use LinkedIn for Brand Awareness
Your business can establish strategic partnerships, generate leads and build awareness using LinkedIn.
LinkedIn Groups
One benefit of using LinkedIn is the capability to create a branded group that lets your business run a discussion board connected to your industry. It lets you create a community around your expertise, service or product.
There are millions of LinkedIn groups. You must encourage your members to be active for your group to stand out. 
LinkedIn Sponsored InMail
You can use Sponsored InMail for delivering private messages to target audiences at scale. To raise brand awareness, you must craft a great message.
5. Paid Ads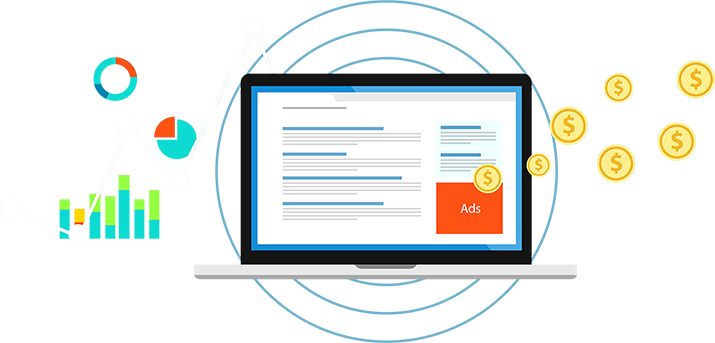 If your only strategy is by posting frequently to social media and replying to comments, then, it's not enough to drive even more sales. The most advisable strategy for making the most of your social accounts is via paid ads.
While organic reach on social channels goes on dropping, paid media helps you reach and boost your audiences rapidly.
Each social channel has advertising abilities. One example is Facebook. It features extensive targeting tools that make businesses develop successful campaigns conveniently.
Conclusion
I've shared with you some of the most effective strategies for driving sales using social media channels.
All these social media strategies intent to reduce friction and to lessen all the irrelevant process that might hinder interested customers from buying.