We are now living in a digital world. Almost all the things you want are just one click away. It just don't satisfy our needs, but also helps us in our way of living including to our business.
Digital presence has become a substantial element of marketing for many start-ups and corporations. Having a website is the best way to do. WordPress is the most well-known platform that supports websites. A lot of people use WordPress considering that it is very handy and has so many themes applicable for all sort of businesses.
Aside from themes, ensure that all your data is always secured. Cyberattack is becoming more widespread so guarantee that your website engages all the required tools that secure your data. Having a reliable VPN service provider secures the privacy and assures you don't encounter with invaders.
It's time to find out the 10 Best WordPress Themes for Cyber Security and IT Corporations
1. WegaByte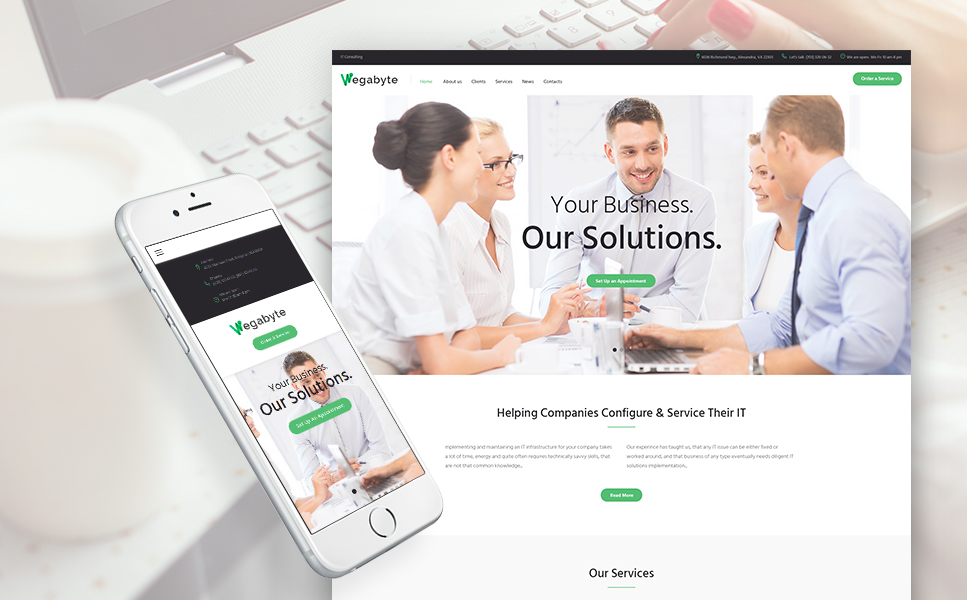 This theme is very handy while constructing pages. You don't need to write any code since it has more than 25 modules with drag-and-drop functionality and astonishing presets.
It includes an ultimate set of cherry plugins to enhance the website's functionality. Also, it has multiple layout options so you will be able to add your favourites to the library and use them whenever you need to create a new page.
2. Wapuula
Wapuula is a multipurpose corporate WordPress theme that is suitable for all types of businesses.
Its theme is the all-in-one WordPress template that contains all aspects required to begin with a professional presentation of the corporate websites.
All the themes are build with a proper visual composer. It makes every page of your website look appealing.
Take note that only reliable VPN companies protect online privacy. In this manner, ensure that you link your website with this amazing theme.
3. Security Company
This is another good security option theme. It focuses on the content element with its informational blocks style. You will be able to highlight contacts, products, partners, and testimonials in the blocks.
There is also a gallery tool where you can highlight the company's previous and ongoing projects. Browsing is easy because it comes up with tools that have different filter options.
Additionally, this theme is very responsive because it has a great dashboard that helps you handle your website without difficulty.
4. Samuray WordPress Theme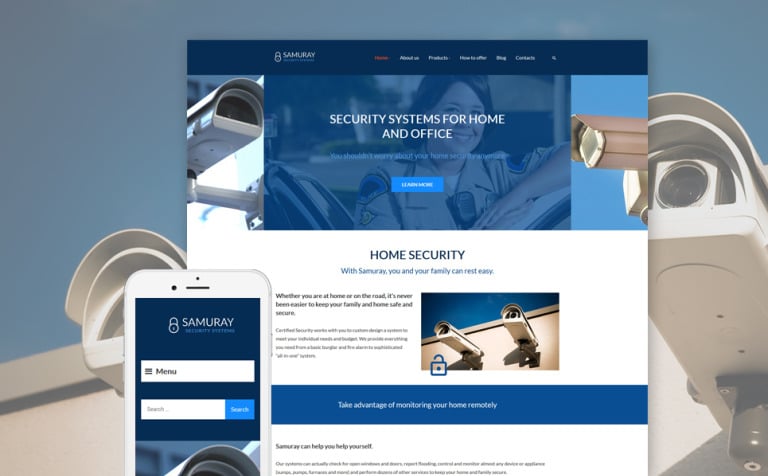 Samuray is a security company WordPress theme where you can customize by simply dragging and dropping. It is so responsive and retina-ready that it features a well-structured layout that is easy to navigate via any device. The text and images are evenly flexible.
A Mega menu is another feature that helps you organize your categories and subcategories without having any difficulty.
5. Bryte
This theme is suitable for all occasions. Just like other themes, it is also built with elementor page builder which makes it responsive and straightforward to use. This also works adequately on a mobile site.
6. IT Company
This theme is so straightforward yet bold which uses big pictures on the content camera slider. This gives more style effects to your website.
It comes with a portfolio tool and Bootstrap resources. It is responsive you can easily scale down to smaller screen when it comes to layout.
7. Mikos
Mikos is a perfect theme for a singular-page website. It has a clean and structured design. If you are creating landing pages, product pages, or design studios, this theme is absolutely right for you.
8. Magic
Magic is clearly compatible with WordPress. It has stylish colourful appearance and lots of skins and customization options.
It suits very well with blog, online store, portfolio, journal, and businesses. The web form formats include user registration, login form, contact form, search form, and newsletter subscription.
9. Jevelin
Jevelin is another multipurpose WordPress theme that provides security services to any types of firm. It is packed with so many design layouts, visual elements, unique demos, and built-in options to help with the SEO score. It is designed and coded in such a way that the maximum possible SEO and performance score is attained. Its built-in layouts can be used to showcase your products or services.
10. GridLabs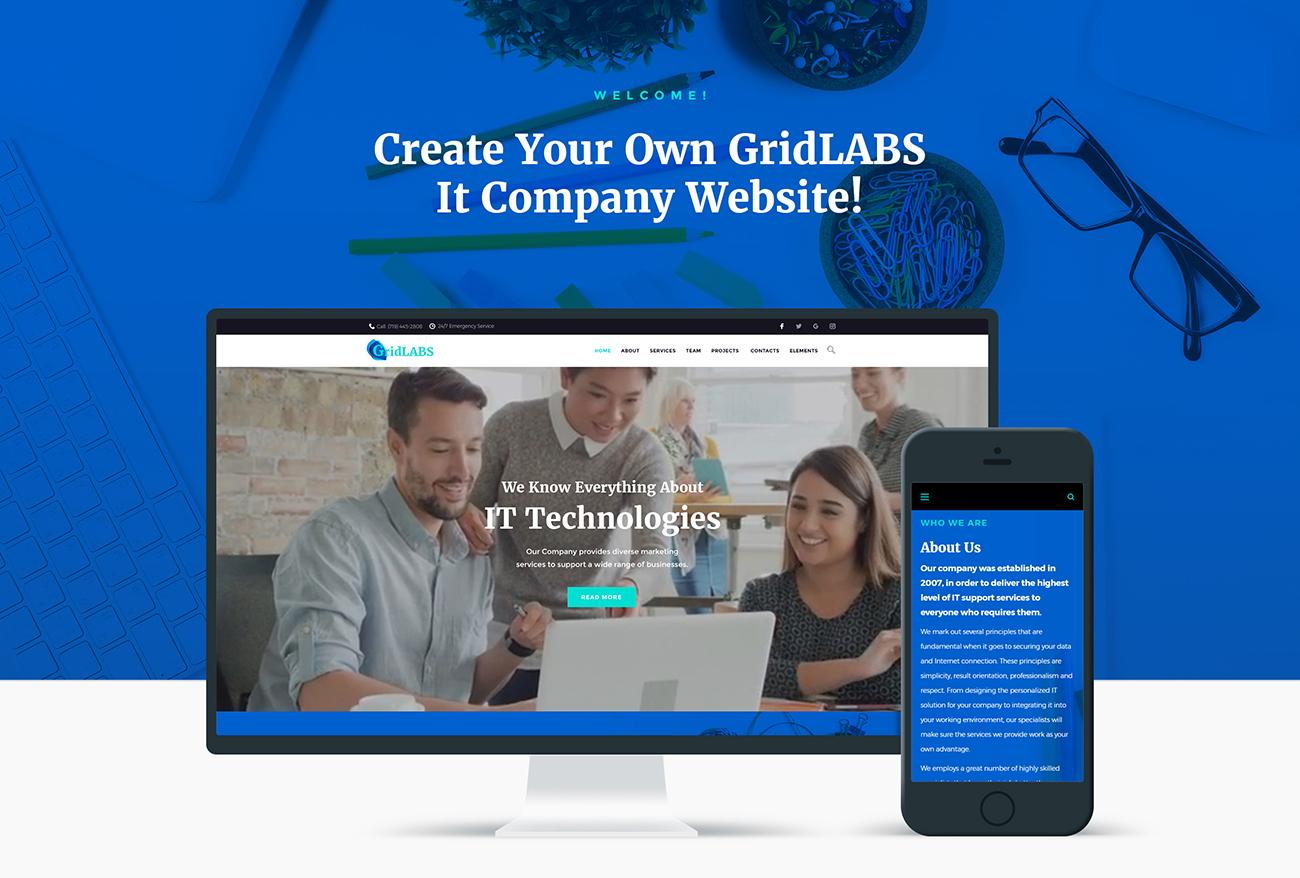 This theme accommodates trendy and stylish pages for services, home, projects, blogs, about, and many more. The content pages are built with an elementor page builder. Furthermore, it has a mobile paradigm feature which makes the website look evenly stylish on smaller screens.
Conclusion
Having these themes will surely make your website and your business secured. It won't just give security, but these themes will also help you to showcase your products and services to your visitors.